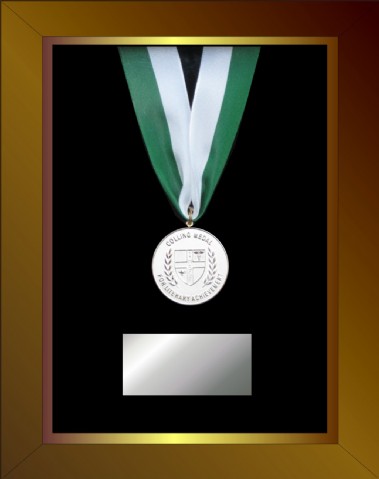 The Russell L. Colling Literary Achievement Medal is named in honor of Russell L. Colling, founding President of the IAHSS and author of numerous books and articles on healthcare security. It is presented to the person who through his or her literary abilities, has made a significant contribution to the healthcare security, safety, and/or risk management professions.
Literary works that may be submitted for consideration include, but are not limited to:
Authorship of articles in IAHSS or other professional journals.
Authorship of an industry related book that has an overall impact on the healthcare security, safety, and/or risk management profession.
Presentation of a significant industry related topic at a professional or trade seminar or training program.
When one or more of the above works are submitted for consideration, this award will be based on the total content rather than the number of works published and/or presentations made. When the above literary work is the product of collaboration between two or more authors, each author will be eligible for the Russell L. Colling Literary Award.
Colling Nomination Application
The award consists of a plaque bearing the IAHSSF seal and suitably engraved.
Russell L. Colling Literary Awards
Year
Recipient's Name
2018
Chief William Adcox, University of Texas
2016
Don MacAlister, British Columbia
2013
Anthony Potter, CHPA-F, CPP; Novant Health, Winston-Salem, NC
2012
John Rabu Jr.; NCMEC
2011
Russell L. Colling, CHPA, CPP, Kramer & Colling Associates, Salida, CO

Tony W. York, CHPA, CPP, HSS, Inc., Denver, CO

2010
Bryan Warren, CHPA, Carolinas Healthcare System, Charlotte, NC